Gem Home Loans has helped many clients obtain FHA loans in Rochester Hills, Michigan. They've found that this type of loan was perfect for their specific situation. The same may be true for you as well. Or, you may be better off pursuing a different type of lending option. Here's a quick look at the pros and cons of an FHA loan. If you would like to learn more about whether an FHA loan may be best for you, get in touch and one of our experts will be happy to help.
The Pros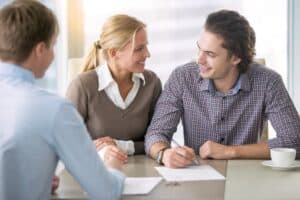 An FHA loan is a very popular choice for people who are buying a home for the first time, or don't have enough cash on hand to be able to handle a down payment. In some cases, it can also be a good option for people who have credit scores that aren't quite where they would like them to be. Here are few of the benefits of pursing this option.
Affordability – In most cases, someone with an FHA loan will only have to come up with 3.5 percent of the purchase price as a down payment. This loan also makes it possible for a family member, a friend, or even a charitable organization to provide that down payment as a gift. Many conventional loan options don't allow this option, or they put significant limitations on gifts that go toward a down payment.
Credit flexibility – In addition to the lower down payment, a person with a lower credit score can also benefit from an FHA loan. You only need to have a score of 580 or more to qualify – that's substantially lower than the 620 score typically needed to get a conventional loan. You may still be able to get an FHA loan if your score is in the 500-579 range, but you'll need to put down 10 percent down instead of 3.5 percent.

Options – FHA loans can cover several different types of dwellings. These include condominiums, manufactured homes (as long as they're on a permanent foundation), single-family homes and more.

The Cons
As with any sort of loan, there are both advantages and drawbacks associated with an FHA loan. Here are some of the latter.
Insurance costs – FHA loans typically require monthly insurance premiums. These premiums can, in some cases, disappear once the homeowner builds 20 percent equity in their home.
Residence limitations – You can only obtain an FHA loan for your primary residence. If you're thinking of buying an investment or vacation home, you'll have to go another route in order to get a loan.

No fixer-uppers – In order to get an FHA loan, the home you're trying to buy has to meet minimum standards for safety and health, and must also be structurally sound. People who want to buy a fixer-upper, or a distressed property that they plan to renovate and flip, will have to find another type of loan.

Contact Gem Home Loans
There are a lot of considerations to keep in mind for people interested in FHA loans in Rochester Hills, Michigan. But the professionals with Gem Home Loans are ready to help. We'll be happy to answer any questions you may have, and help you figure out exactly which option is the best solution. Get in touch by contacting us online or calling (248) 780-1030.